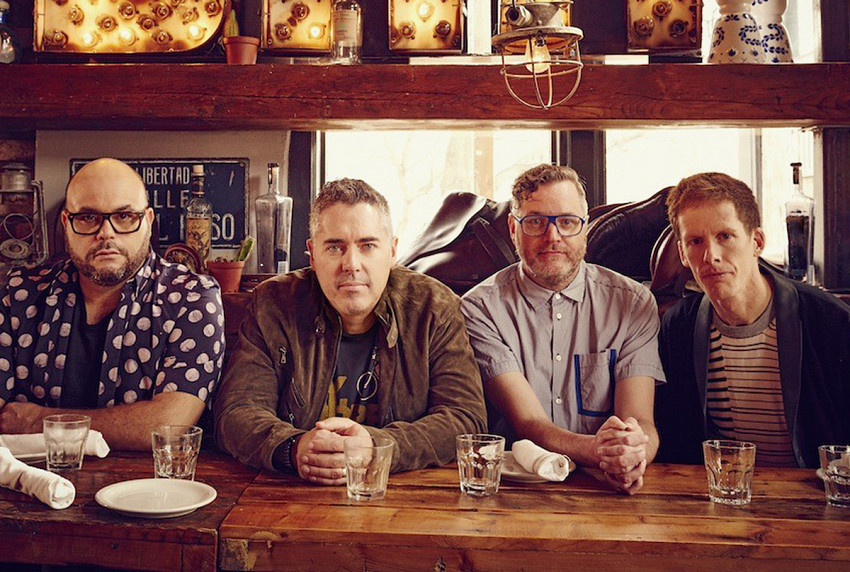 Barenaked Ladies
Barenaked Ladies
"Gotta see the show, 'cause then you'll know," sings Ed Robertson on Barenaked Ladies' chart-topping hit, "One Week," a song featured on the band's 2016 live album BNL Rocks Red Rocks, recorded at the fabled Morrison, CO, Amphitheater on June 10, 2015 during the band's Last Summer On Earth tour.
That's as good a description as any about seeing these rock icons in concert, an experience filled with the kind of energy, precision, finesse and outright celebration among its fans that is a tribute to Barenaked Ladies' remarkable longevity. The band is still together after nearly three decades, producing 14 studio albums which have collectively sold more than 14 million copies, won eight Juno Awards, earned multiple Grammy nominations, a U.S. chart-topping single ("One Week") and the theme song to one of TV's most popular shows, The Big Bang Theory.
"I don't think there's a secret," Robertson explained to People magazine last year when asked how BNL managed to not just survive, but thrive, continuing to sell out venues wherever they go. "It's work. You've got to respect each other, you got to give each other space, but you also have to support each other… This band learned early on to communicate, right from the beginning we didn't want to burn out. We wanted to keep making music."
Barenaked Ladies have most recently released a very special collaboration with the legendary "Kings of A Cappella" The Persuasions, with an album titled, Ladies And Gentlemen: Barenaked Ladies & The Persuasions which came out in April 2017. The album features 15 tracks, 14 of which are re-imagined songs from BNL's award-winning catalogue plus the classic 'Good Times'. BNL recorded the album live off the floor with The Persuasions in the Fall of 2016 in Toronto.
"We appreciate what we do more than ever," explains Robertson. "We're not looking for external validation. We're enjoying working together and we're doing some of the best shows of our entire career."
"I still love writing songs," insists Robertson. "And it's such a privilege to work with these guys. They have my back, and I have theirs. It's pretty amazing to watch the crowd light up when we play a song we recorded 25 years ago, and then hear them sing along with something brand-new."
"Our fans have been on this journey with us, so we've kind of grown up together," says Ed. "It's a special relationship, within the band and between our fans. Every band says they have the best fans, but we actually do. And we know that because other bands tell us that."
"It's not easy to be hyperactive, brooding and whimsical all at once," the New York Times pop critic Jon Pareles once wrote about BNL. "But the Barenaked Ladies do just that."