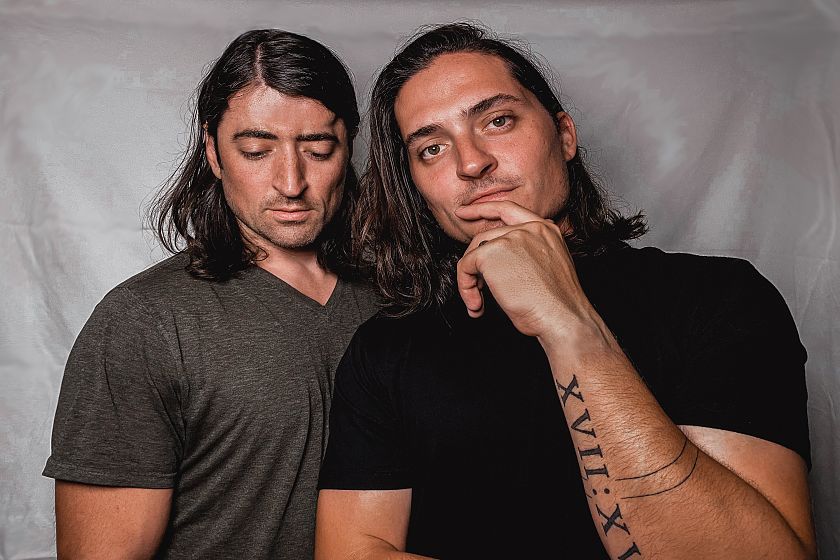 The Talbott Brothers
The Talbott Brothers
The Talbott Brothers are an alternative—indie-pop duo that combine honest songwriting with down-to-earth messages that prove to be prevalent in today's world. Originally from Imperial, Nebraska, they now call Portland, Oregon home.
After a hiatus from live music during the 2020 pandemic, the duo comes back with the full band in 2022 that will spotlight an evolving new sound on stage. Single releases from the Fall of 2021 – 'Burned,' 'Open Sky,' and 'Heavy Love' are a window into The Talbott Brothers newest album (Release Feb. 2022) that will have fans singing along at home and live at their concerts.
The Talbott Brothers have garnered national press over the past several years. The music world continues to have a high regard for their second full-length studio album that was released in 2019 — 'Ghost Talker.' Billboard defines their music as "captivating with haunting brotherly harmonies."
Rolling Stone named their hit single 'Run No More' one of the 'Top 10 Songs to Hear Now,' in 2019. They define their music as "cinematic folk-rock for open highways, widescreen skies and the limitless reach of the American Heartland."
They've shared the stage with the likes of Johnnyswim and ZZ Ward as well as performed at music festivals like Mile of Music, Northwest String Summit, and The Rock Boat.