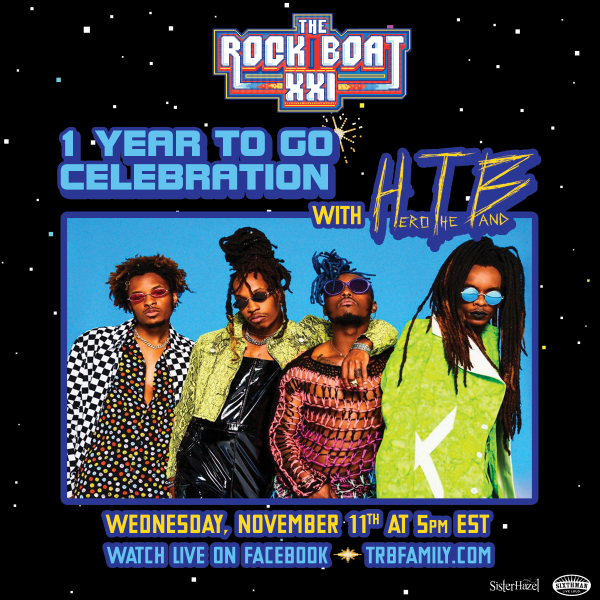 1 Year To Go Celebration!
Thursday, October 29, 2020
The countdown is on - we're getting close to a year away from sailing on The Rock Boat XXI and we want to celebrate with you! Join us in the Facebook group on November 11th at 5pm EST for a livestream celebration hosted by Hero The Band!
Hero The Band will be performing a few songs, taking questions from Rock Boaters, reminiscing on TRB memories, and premiering their latest music video "Back to Myself" featuring footage captured on board this past year. There may even be a few surprises along the way, so be sure to tune in and help us celebrate 1 year to go!
If you have a burning question for Hero The Band, and want to make an appearance for our online celebration, now is your chance! HTB will be doing a virtual Q&A session during the livestream and they want to hear from YOU.

Submit your question HERE by 11:59pm EST on Wednesday, November 4th. A selection of questions will be presented to the band and if we choose your question you will have the chance to ask them yourself via Zoom as a live special guest!