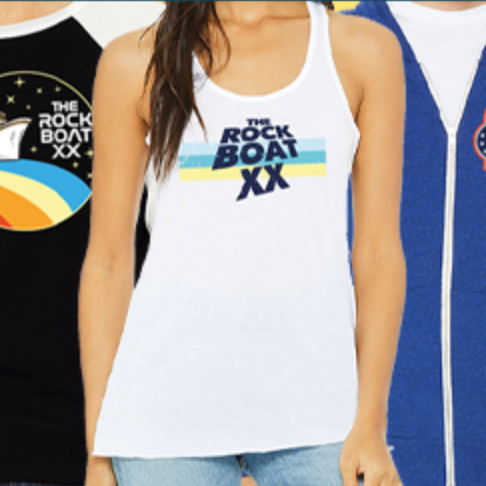 TRB Merchandise Pre-Order!
Thursday, November 7, 2019
We're excited to introduce a few of our most popular merchandise items early! Our goal is to make sure that everyone has a chance to purchase some of our best-selling items prior to sailing to ensure you get the size and styles you want most. Your pre-ordered items will be waiting for you in your cabin on board.

NOTE: This is a small sample of the merchandise that will be available in our onboard store. Additional items will be available on the boat, so don't miss stopping by the merchandise store!

WHAT YOU NEED TO KNOW:
Pre-order your merchandise at therockboatmerch.com between today and Sunday, December 1.
Orders will be packaged and delivered directly to your stateroom within the first two days of sailing.
This pre-order is private to TRB XX guests only. Do not share this website link with those who are not sailing, as we are not shipping these items. They are only available for onboard delivery.
If you receive your order on board and you'd like to exchange sizes, you may do so in the Merch Store while supplies last. Exchanges cannot be guaranteed, so please make sure to check the sizes of each item before ordering.

SPECIAL ITEM: HISTORY PATCHES
Celebrate 20 years of sailing with these Collectable Mission Patches! They are available as a full set, or individually so you can just snag the year's you've sailed. When purchasing individual years, add them to your cart one at a time, then review your additions in your cart before checkout. Due to everyone's varied TRB histories, in order to have enough for everyone based on the years you've sailed, we strongly recommend pre-ordering this item.