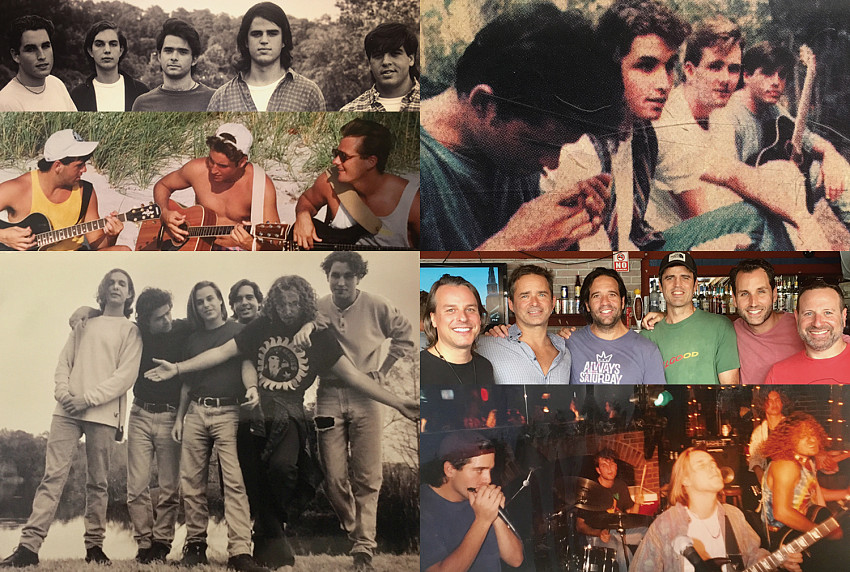 Waterdog
Waterdog
Waterdog was formed in 1990 by Jett Beres, Anthony Diaz and Marc Boillot. Having lots of talent but no gigs or a rhythm guitar player, Marc Boillot decided to teach Andy Levine to play guitar in the summer of 1991 and have him fill both roles. The four fraternity brothers at the University of Florida began playing locally in Gainesville, FL in 1992. Performing mostly covers and writing original songs, they earned enough money to record an album in Nashville that winter.
Jett left the band in the summer of 1993 surrounding the "White Robe" incident and the other members spent a few months recruiting a new singer and a bass player from Nashville. Jason Horner, Tim Turnbow, Ben Older and Ryan Newell joined the band, and the group toured college towns in the Southeast for the next year including opening for Blues Traveler and the Connells. Yes, it took four people to replace Jett.
The band split up in 1994 as members graduated and moved on to start careers. Jett Beres joined Sister Hazel, Ryan Newell joined Black Creek Band for a period of time and then Sister Hazel. Jason and Tim went to music business school. Marc Boillot pursued his masters in electrical engineering, Ben Older pursued a law degree, Anthony Diaz started a career in Media Sales and Andy Levine began promoting concerts and managing Sister Hazel.
Waterdog

12:15 AM-1:00 AM