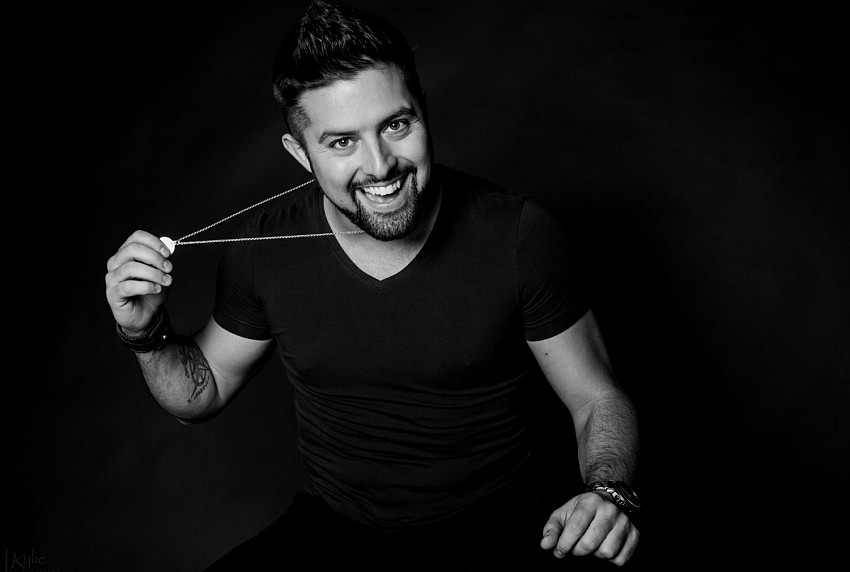 Chris Ferrara & The Common Good
Chris Ferrara & The Common Good
If you feel like you've heard of Chris Ferrara before but you can't quite place him, there's a good chance you might recognize him under a different name - Oz, co- frontman of the Tailgaters, TRB XIII's late-night party band. One might say his Rock Boat experience was the catalyst for his move to Nashville in March of 2013. Since then, Chris has logged over 500k miles, played 1,000+ shows, and shared stages with Mick Fleetwood, Train, Lee Brice, and our favorite boys, Sister Hazel.
Now, after stepping out into the spotlight and backed by his seven piece band, The Common Good, Ferrara has launched his own brand of music that is as familiar as it is new. He draws from an eclectic mix of influences - from Muscle Shoals to Motown and every stop in between - to bring a style that will breathe life into your playlists. The much anticipated release of his debut EP, Something to Prove, introduces listeners to a new blend of rock and roll with country soul, and features the single, "Social," a feel good anthem adopted by theCHIVE.com for their 2016 Summer Campaign.
The unique sound and high energy performances of Chris Ferrara & The Common Good recently landed them a spot on Topgolf's Who Will Rock You competition, judged by Bobby Bones and Maggie Rose, where CFTCG were the runners-up in the season one finale. Chris and his band have also been holding a Thursday night residency at Dierk's Bentley's Whiskey Row on Nashville's famed Broadway strip since the club's opening in January 2018.
The band's name is a direct reflection of his mission: to make the world a better place for the common good. His movement, aptly named For The Common Good, raises awareness and funds for programs or individuals in need of assistance. They have donated to veterans, disaster victims, fire departments, disability programs, and many others in need. "I realized," he explains, "for every one story about violence, destruction, and negativity, there were multiple stories of charity, compassion, and goodness- stories that deserved to be highlighted- and I want to use whatever platform I have to showcase them. 'The Common Good' is a community of people who believe that if we start treating each other better and living for the common good instead of one's self, the world will become a even better place.
With such an eclectic background combined with his boyish charm, it is no wonder his personality, contagious style of music, and feel good shows are garnering fans all over the globe, across all genres.
Chris Ferrara & The Common Good

12:30 AM-2:00 AM

Chris Ferrara & The Common Good

12:30 AM-2:00 AM

Chris Ferrara & The Common Good

1:00 PM-2:15 PM