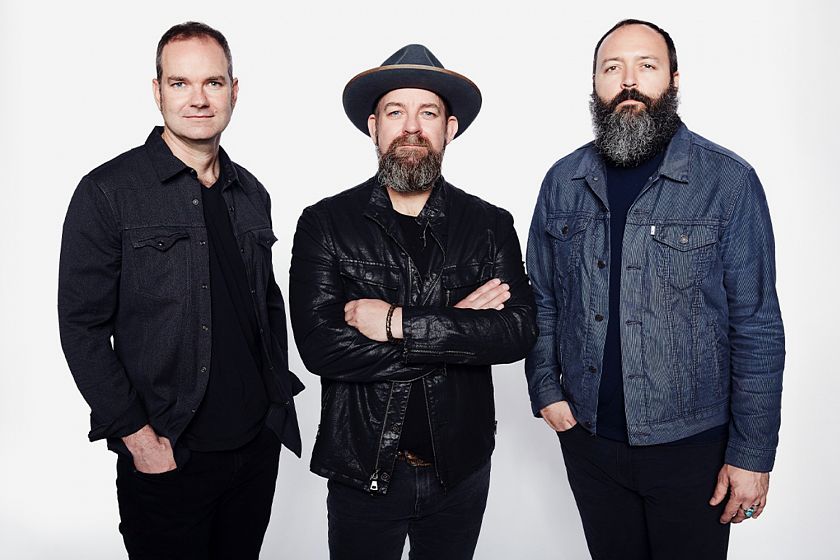 Dark Water
Dark Water
The songs that make up the debut release by the band Dark Water feel as if they've been — and will be — around forever. It just took a special group of players to summon them from the ether and give them life.

"These songs don't feel like they have an expiration date, and neither does the production," says Dark Water's Benji Shanks. "In 10 or 20 years from now, they will still possess their sense of urgency."

"They feel like they existed before and now we have to be good servants to the songs," says the band's Kristian Bush. "If you were to make a comic book out of the Dark Water story, it's like we found them somewhere in a chest and were magically able to play them. And now they're here."

"You know enough to recognize when something becomes a band," says Brandon Bush, who rounds out the group. "I know when something is better than its individual parts and has a life of its own. That's when you just get out of the way and let it happen."

Along with the magical material, it's the shared history of the members that solidifies Dark Water. Brandon Bush, Benji Shanks and Kristian Bush have been sound-tracking the lives of listeners for nearly 20 years as members of various bands, from Brandon's tenure in the rock outfit Train and Benji's turns in the jam world, to Kristian's own Grammy-winning duo Sugarland and his solo project.