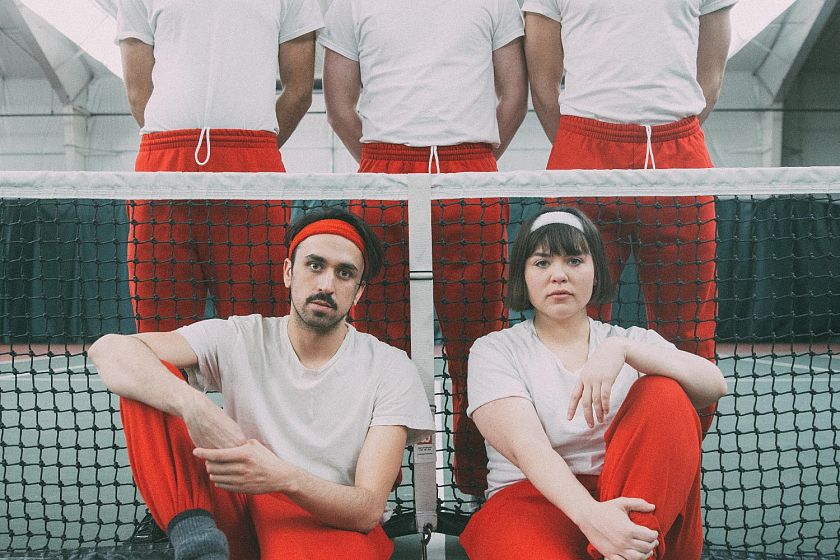 Fever Dolls
Fever Dolls
Fever Dolls is an indie rock duo from Burlington, Vermont comprised of songwriter Evan Allis and singer Renn Mulloy.
Formed 2018, Fever Dolls was born out of a desire to forego the self-seriousness of modern rock in favor of big hooks, clever lyrics, and broad musical range. Citing the soundtrack to the film Saturday Night Fever and the glam rock band New York Dolls as stylistic north stars, the band quickly made a name for itself with soul-stirring hooks and energetic live performances.
2020 saw the release of Fever Dolls' debut EP The Phantasm at Lake Wallenpaupack, produced by Paul Q. Kolderie (Pixies, Radiohead, Hole), and featuring the acclaimed single "All the Best Debts." Praising the song, Vox's Emily St. James wrote "'All the Best Debts' is structured almost exactly like the opener to a musical that slowly introduces its major characters across the course of its opening tune. It strikes me as a near-perfect concert opener."
The band's first single in two years, "Hate Myself (for Loving You)," is due for release on February 17, 2023, with a full LP to follow later that year.