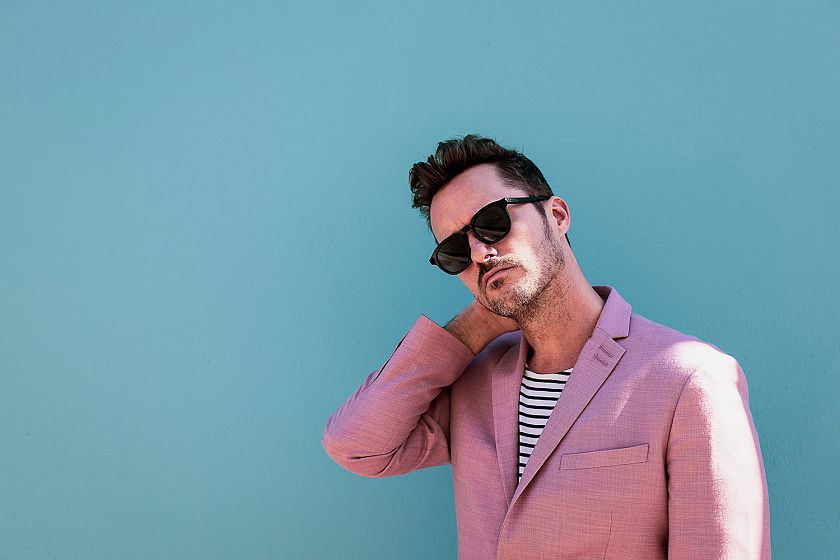 Van Bellman
Van Bellman
Van Bellman is an underdog story—a hired-gun guitarist who believed in himself. This bluesy rock outfit is the brainchild of Zac Taylor. You may have seen him carrying your luggage as an actual bellman at the Gansevoort Hotel on Park Avenue a few years back. Or playing guitar and banjo for multiplatinum band American Authors. Or onstage with famed comedienne Sandra Bernhard. All the while, developing a unique songwriting style and raucous stage routine.
Empathy is the theme of "I Know How It Goes". With elements of Motown, dirty blues guitar, and an irresistible call-and-response chorus, this tune has all the makings of a pick-me-up anthem. Whenever you're unsure of the melody inside you, or if you should even sing at all, there is always someone who has your back—someone to shoo your demons away, someone who knows how it goes.
The previous single "Fate Lies Ahead" is a grab life-by-the-horns dirty bluesy rocker. Co-written by Van Bellman and Zac Barnett (lead singer of multi platinum band American Authors), "Fate Lies Ahead" is the moody story of not knowing what the road ahead has in store, and having no choice but to put the pedal to the metal and find out. Fate lies ahead, where your heart meets your guts, where you will find out what you're made of. The future never tells the truth much anyway.
"Bad Fun" is an anthem for seeking out naughty trouble in seedy places with seedy people. Recorded in a friend's living room in East Los Angeles, this modern take on garage rock grunge is the first single from the debut EP "Feelers."
The 2020 single "Lightning in a Bottle" explodes with a mix of indie rock, blues, and catchy pop elements. Clocking in well under the three minute mark, this guitar-driven scorcher shows strong influences from the Black Keys, Jimi Hendrix, and One Republic.
The song that started it all, "I Hate To See You This Way" debuted on Sirius XM's AltNation in 2018, followed by Billboard magazine premiering the hopeful tune "Gold & Blue." Van Bellman, Inc. has just left NYC to set up shop in Los Angeles, and will be coming soon to dive bar near you.